【W.S.】Polynesian dance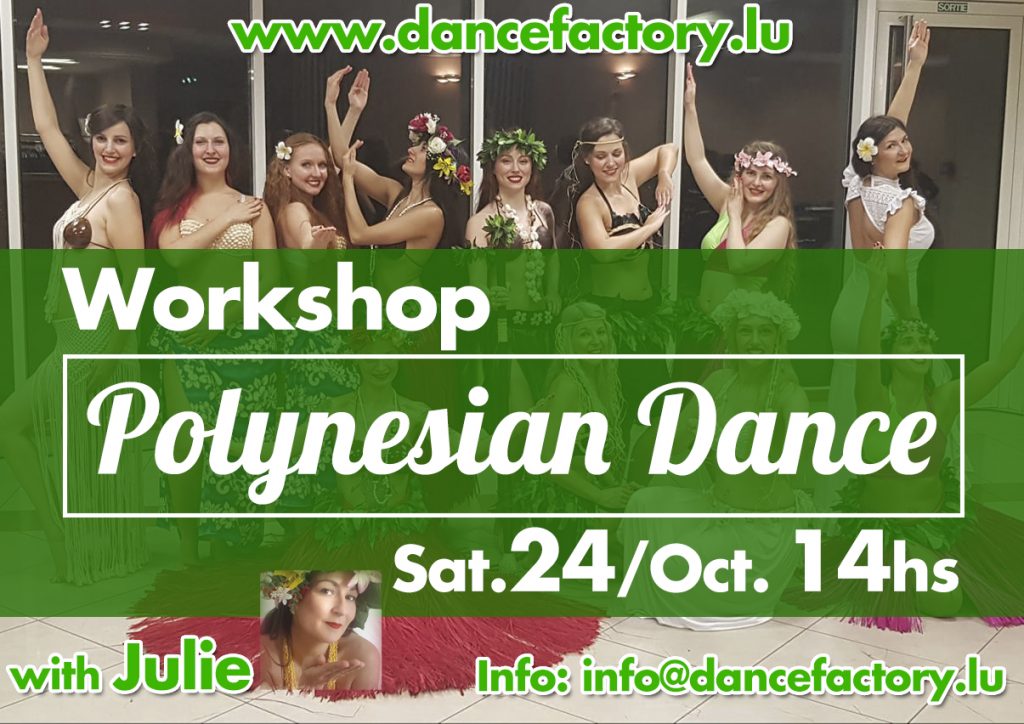 It is the first Workshop of Polynesian dance in DANCE FACTORY. Julie will bring you sunny air and relaxed atmosphere of Polynesian islands.
When?: Saturday 24/October 14:00-15:30
Where?: DANCE FACTORY Luxembourg
Tariff: 28 euros/person
The number of students will be strictly limited because of Covid-19 situation.
Your reservation will be confirmed by your previous payment.
Inscription can be done by website, email or at the door.